Lash Tint: Positive Things You Need to Know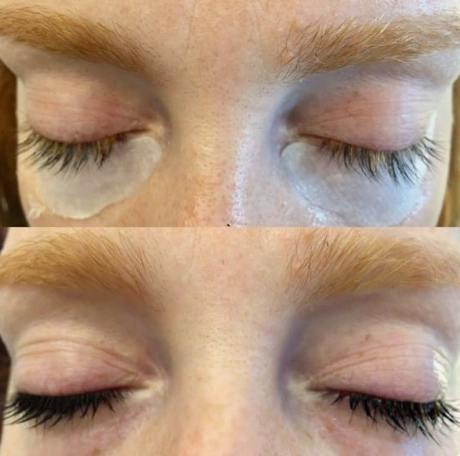 Nowadays, lash tinting has gained a lot of popularity. In an effort to give their eyes a more energizing and alluring color, more and more women are choosing eyelash tinting. There is some lingering cynicism for others experiencing it for the first time. In simpler words, they have a ton of questions for the beauty experts before they enter a lash lounge to get it done.
At The Beauty Experts, we are considerate of your concerns. Thus, we will answer the frequently asked questions about lash tinting in this blog post:
What is a Lash Tint?
An eyelash tint is a procedure in which one of our skilled lash artists tints your eyelashes with a semi-permanent dye. This will draw attention to your facial structure and give your sparse lash line a rich shade.
Is Lash Tint a Safe Procedure?
Yes! Our eyelash tinting procedure at The Beauty Experts is completely safe. In actuality, the dyes were developed especially for use on eyelashes, and the coloring mix is kind to your lashes and surrounding skin.
For the finest results for our clients, our stylists undergo a rigorous training program where they learn how to apply lash tint correctly and safely without causing discomfort to our clients.
Who is the Ideal Candidate for a Tint?
Your lashes may become thinner or shorter as you age. Although some people consider these modifications slight, they can significantly alter how your eyes seem. A lash lift and tint may be the best option if you desire long eyelashes without using mascara. Your eyelashes will be more defined and appear curvier after this procedure. For every event, it's the ideal way to glam up your natural lashes!
How to Prepare for a Lash Tint?
Here is a short list of things you may do to get ready for your lash lift and tint:
Before your session, take off all eye makeup, contact lenses, and fake lashes.
Do not curl your natural lashes for at least 24 hours before your appointment is scheduled.
Stop applying waterproof mascara two days before the tint session since it can leave a lot of residue behind.
Prior to receiving treatment, patients with eye infections like pink eye must wait for the illness to clear up.
How to Take Care of Your Eyelashes After a Lash Tint?
To assist you in prolonging your results and ensure your long eyelashes remain as long as possible, here are a few aftercare guidelines:
During the initial 24 hours, refrain from applying makeup.
For the initial 24 hours, stay away from hot water and swimming pools.
Do not massage your eyes after receiving treatment.
Avoid pulling or rubbing your eyelashes.
Get ready to say goodbye to thinning lashes and get yourself a lash tint by visiting us today!