The Beauty Experts is a Day Spa that Does Lots of Things
Imagine a location where you could go to escape the pressures and concerns of everyday life. Our skilled staff at The Beauty Experts Spa and Day Spa in Fort Walton Beach, Mary Esther, and Gulf Breeze will use our individualized spa services to envelop you in a world of total tranquility. Our goal in everything we do is to give you the best possible rest, renewal, and customer service. Come to us today and indulge yourself or a loved one because everyone has a right to feel great.
Fort Walton Beach, FL
428 Mary Esther Cut Off NW Unit A,
Fort Walton Beach, FL
32548, United States
(850) 374-3769
We provide the finest spa treatments in the major cities of Florida, including Hydra FacialsTM, microdermabrasion, face peels, and personalized facials. Reflexology, Swedish and deep tissue massage, pregnancy massage, and more of our various massage therapy modalities can help you melt away stress.
Additionally, we provide body treatments, including nourishing wraps and exfoliating scrubs, Reiki energy healing, makeup application, face and body waxing, and natural nail services like ShellacTM manicures, spa manicures, and lavish pedicures.
Our skilled team of certified estheticians, nail technicians, and massage therapists will go above and beyond to meet your needs. We are excited about the chance to provide you with the top spa services available at our day spa. It would be an honor to serve you, so please get in touch with us right away!
To learn further about the benefits of the various spa services provided at our day spa, read this to the very end!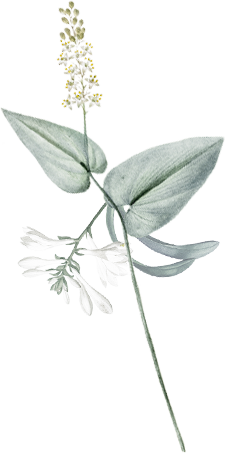 Spa Facials
What facial treatments would be most suitable for you? Perhaps you're wondering what type of facial you should get. Numerous ladies who have a great desire to look nice have facials. Women reach their goals for their skin through facials. Radiance and a healthy glow on the skin are, after all, the primary indicators of attractiveness.
Facial treatments are one of the finest methods of taking care of your skin. Your innate attractiveness will be highlighted, and your complete appearance will become more radiant. You may increase your skin's elasticity, tighten your face's contours, and soften your skin's texture with an expert facial treatment. Additionally, you can lessen facial wrinkles and fine lines.
Clearly, there are multiple kinds of facials. It can be challenging to determine which one is best for you. So, the following are the top three types of facials that are highly demanded at The Beauty Experts:
Types of Facials
The classic facial use is steaming to make it simple to exfoliate the skin and remove impurities. A traditional facial is a brilliant contribution to your skincare regimen. It's a fantastic way to treat yourself and de-stress. It is also effective at treating skin conditions like acne and preserving the health of your skin.
If you don't want to subject your soft skin to chemical-based treatments, then a straightforward cleansing is ideal. If you have acne-prone skin, it's a superb alternative to take into account (or if you are already having breakouts).
Here, the aesthetician will start the cleaning procedure with steaming; this lets any trapped dirt, grit, oil, or toxins out by opening up the pores. The exfoliation procedure then follows. Your aesthetician will exfoliate your skin to eliminate all dead cells, blackheads, and other contaminants during this stage. This will show off a skin tone that is even and glowing.
This facial is ideal for you if you have oily skin and severe acne issues. It is ideal for those with acne who are desperate to get rid of the oil, grime, and other impurities that lead to breakouts. Your skin will be thoroughly cleansed and exfoliated during this kind of facial, exposing clear pores and skin that is radiantly glowing.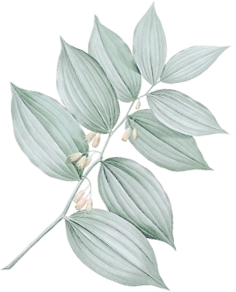 Massage Therapy
There are various kinds of massage therapy techniques. Swedish and deep tissue massage are two of the more well-known forms of massages, but a licensed massage therapist at our Day Spa can perform a wide variety of other massages, each with its special advantages.

Types of Massage Therapies

The most popular kind of massage therapy in the US is the Swedish massage. The therapist can help clients relax by releasing stiff muscles through pressure and friction. A Swedish massage's main objective is to calm the entire body.

The therapist strokes deep tissue layers and applies finger pressure to tight and knotted muscle groups when performing a deep tissue massage. Deep tissue massages are popular because they help people with chronic aches and pains in the neck, upper back, lower back, legs, and shoulders.

Athletes who need relief from pain brought on by a repetitive action linked to their preferred sport frequently seek a licensed massage therapist specializing in sports massage therapy.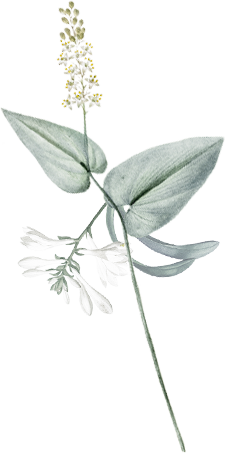 Manicures and Pedicures
When people want to indulge themselves while boosting their nails' health and appearance, they have various manicure and pedicure options to choose from. Three of the most common varieties are listed below:

In order to soften the nails and smooth the epidermis, this kind of manicure and pedicure entails immersing the nails in warm, soapy water. The nails are then trimmed, filed, and given a pleasing shape. To remove dead skin, the feet are cleaned and moisturized. The nails are then polished to improve their appearance further.

The nails are initially bathed in warm, soapy water, just like they are for regular manicures and pedicures. After that, the nails are curved and filed. A light pink or clear-coloured polish is then applied to the base of each nail after the nails have received a foundation layer of lacquer to give them a healthier look.

This more thorough manicure and pedicure method are frequently chosen by people who truly desire to pamper themselves. Each nail receives more care in order to present a faultless appearance. Most often, better nail polish is also applied. Spa services, including salt scrubs and hot stone massages, are available in addition to the standard manicure and pedicure procedures.

These and many other beauty treatments are offered at The Beauty Experts. So, it's time you finally give your skin the attention it deserves. Call us today to get an appointment booked!