If you're a regular customer at a spray tanning salon, then you're probably curious as to what to expect from your sessions. After all, you don't want to end up with a patchy tan! In order to ensure the best possible results, you should consider buying skin firming or anti-aging skincare products to use after your spray tanning session. These products are also a great option if you want your tan to last longer.
For a professional spray tan, it's a good idea to use a professional sprayer. A spray tan expert will tell you how to position your body to achieve the best possible results. When you apply a normal spray tan at home, however, you'll need to follow the instructions carefully, such as not wearing white or dark clothing. You'll also want to keep your skin moistened afterward.
Fort Walton Beach, FL
428 Mary Esther Cut Off NW Unit A,
Fort Walton Beach, FL
32548, United States
(850) 374-3769
Air Brushing
The process is also known as custom spray tanning. It involves applying a tanning solution to the body using a hand-held spray gun. A trained technician applies the solution evenly across the body, providing an even tan. This method is faster than traditional spray tanning, and it is often more natural-looking than traditional tan application methods. You will not have to worry about a streaky tan! The results will be more natural-looking and last longer.
Most spray tanning solutions contain Dihydroxyacetone (DHA). DHA reacts with the amino acids in your skin, resulting in a healthy, glowing brown color without any harmful effects from the sun. Your spray tan will last for anywhere from three to ten days. The DHA solution may also contain erythrulose, which comes from red raspberries. These two ingredients work together to ensure a longer-lasting tan and a more appealing color.
Before your spray tan session, you should exfoliate. This process closes the pores on your body, so you should avoid waxing the day before your appointment. You should also avoid wearing any make-up or moisturizer before your appointment. This will prevent the tan from wearing off unevenly. It is also advisable to avoid wearing tight clothing or shoes the day of your appointment. After your spray tanning session, you should avoid swimming or any activity that may cause you to sweat or get wet afterward.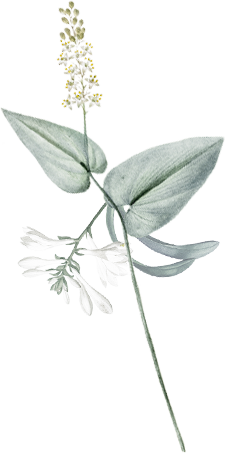 Before your session, you should exfoliate your body to ensure a more even spray tan. Exfoliating your body can be done in the shower, but be careful with hot water, as this can open pores and cause uneven spray tan results. In addition to exfoliating, you should also remove any body hair 24 hours before the session to avoid any possible staining. Also, it's important to shave the area you want to tan, as it can prevent the spray tan from reaching the surface.
The spray tan will last for about five to seven days, depending on the strength of the DHA used. While the color will fade quickly, you can extend its life by showering or exfoliating before your session. Depending on the strength of the spray tan, you can also choose the color to match your lifestyle. A light golden brown tones up your skin perfectly. If you'd like to avoid fading, you can apply an after-tan cream or moisturizer.
Prices for a spray tan will vary greatly, and will depend on the location of your salon. Usually, a session will cost between $25 and $50, although mobile airbrush tanning may cost up to a few hundred dollars. You may want to ask about a package deal or monthly membership if you plan to get your tan frequently. The price of a spray tan session depends on how much expertise your technician has and how long they've been practicing the art.
If you're pregnant, consult with your doctor before getting a spray tan. While DHA is safe for most people, there are some people who are allergic to it. However, DHA is not the only ingredient in spray tan solutions. Make sure to wear eye protection, and ask your salon about the formula they use. The risks associated with inhaling it are not known, but it's still best to avoid it.