What is Brow Lamination and How Does it Work?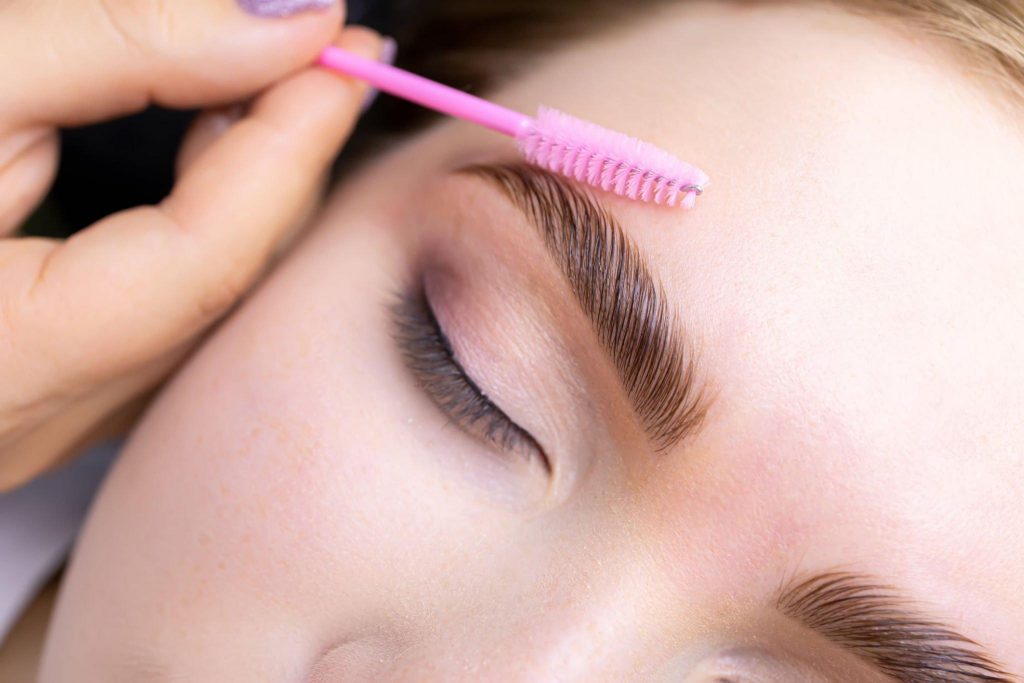 Pictures of thick, arched eyebrows with an elevated finish may have started to dominate your Instagram Discover page – That is brow lamination! It includes the use of a chemical solution to raise and straighten the eyebrow hair, giving them greater flexibility to settle into the new shape and filling in any gaps or missing patches.
Brow lamination is a fantastic option and an excellent microblading substitute for any brow issue, including spacing, weakening, overplucking, and unruliness. Here is what happens during the procedure:
Your esthetician will first dab a lotion designed to "raise" up your hairs onto your brows.
Your brow hairs are then gently stroked upward to pull them uniformly in the direction of your nose.
The neutralizer will next be used by your provider to assist seal your brows into position.
The final step involves applying a nourishing oil to the hair and skin to help minimize any side effects of the perm chemicals, such as skin inflammation and hair dryness.
Why Get Brow Lamination?
If you are a beauty-conscious person, you can find several convincing reasons to get brow lamination done. The main advantage of brow lamination is the appearance of bigger, fuller brows. It can conceal thinning and spacing, improve the general form, and treat hairs that simply won't cooperate. Additionally, it is quick because the process is rapid and takes under an hour. And, brushing your brows before leaving spares you effort every morning from having to fill them in with a liner or makeup.
Who is the Best Candidate for Brow Lamination?
Everyone should benefit from eyebrow lamination. But, you'll notice the biggest difference and the finest outcomes if you have especially bushy brows or hair that grow in various directions.
Additionally, smoothing and brushing can assist conceal flaws and create the appearance of bigger, thicker brows for those with spotty or thin brows. Last but not least, it's a fantastic choice for anyone wary of more intensive brow procedures like microblading or shading.
How Long Do the Effects of Brow Lamination Last?
Your brow lamination should last for about eight weeks. Eight weeks is typically the ideal time between sessions for thicker hair, but if you have thin eyebrow hair, you may need to wait longer.
Remember that while eyebrow hairs naturally fall out, your growth pattern will also have an impact on how long your hair lasts. Nevertheless, the goal of the procedure is to direct the growth of your brow hairs in the desired direction. As a result, you ought to be able to space your sessions with regular treatments.
Eyebrow lamination is one of the quickest and most reasonable approaches to brow shaping. Since eyebrows are critical to your facial experience, you must ensure to get the process done by a trusted brow technician, so walking into the salon right around your block may not be a good idea.
Beauty Experts has a team of the best beauty technicians. You can call us today for a brow lamination appointment, and we will fully guarantee your satisfaction!