How Does Permanent Makeup Work?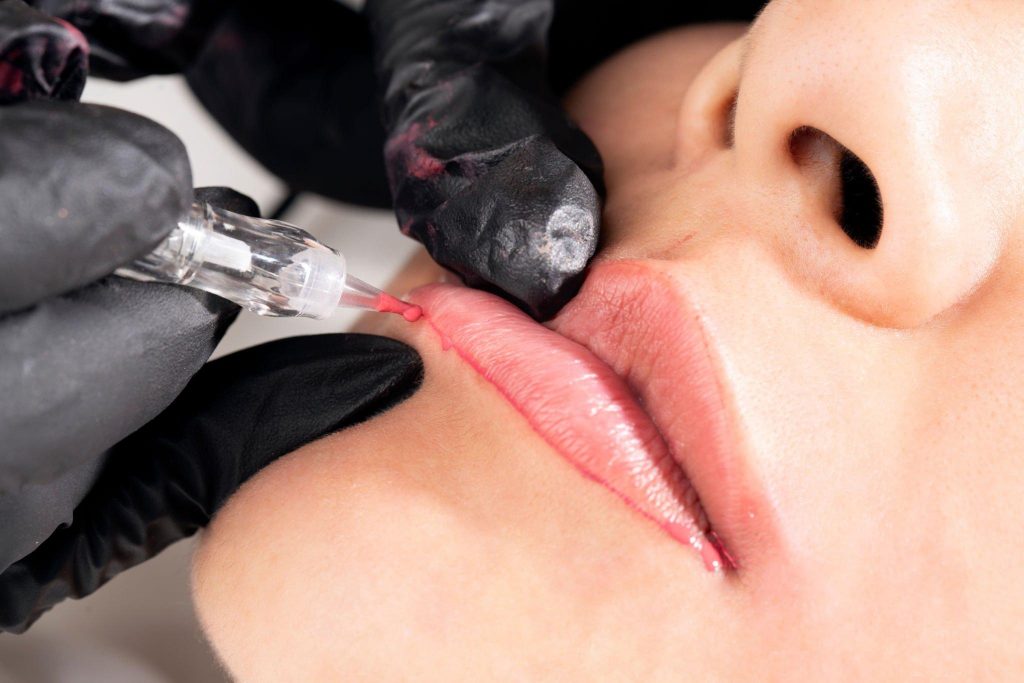 Have you ever hoped that your flawless makeup would stay in place so that you could simply roll out of bed feeling ready to go? That dream might come true because of permanent makeup.
Cosmetic tattoos that enable you to reproduce your preferred makeup styles in a non-permanent way are referred to as permanent makeup. You've probably heard of microblading already. The practice of tattooing eyebrows has gained popularity as a result of the past few years' exponentially increasing interest in brows. But brows are only the start. Additionally, you can acquire shaved-lined eyes, freshly-bitten pink lips, or even fake freckles.
Permanent Makeup Types
Lip Blushing
A fancy grandma with everlasting lip liner who never manages to fill in her lips completely may come to mind when you think about lip tattoos, but the process has modernized. A lip tattoo is a thin wash of color applied to the entire lip. It is also referred to as lip blushing or permanent lip color.
Microblading or Permanent Brow Makeup
The most well-known permanent makeup procedure is undoubtedly microblading, which is a fancy term for an eyebrow tattoo. The artist creates larger, more realistic-looking brows by inserting color right beneath the skin in the strokes that natural eyebrow hair makes.
Permanent Eyeliner
Depending on their demands and personal preferences, people can obtain a variety of eyeliner tattoos. The lash line enhancement is a black line that sits inside the lash line and helps to draw attention to your eyes. A lash enhancement will only make you appear to have longer lashes if you are not using cosmetics.
Additionally, by applying it above the lash line, semi-permanent eyeliner is also an option that may be used to create your favorite eye looks, such as a cat-eye or a soft, smoky wing.
Scar Camouflage
In order to conceal a scar, skin-colored pigment is tattooed onto the skin. Although artists can also conceal other types of scars like stretch marks or acne scars, the most common application of this procedure is to conceal mastectomy scars.
What to Do After a Permanent Makeup Session?
Here are some aftercare tips that you should follow to take care of your skin post-session:
To promote comfort and minimize swelling, use ice packs.
Within 24 hours, use A & D cream with a Q-tip to the affected region.
REMOVE NOTHING from the crusted portion of the lip. If it is eliminated, the outcome of the lip's pigmentation will be impacted.
Sun exposure is strongly advised against. For two weeks, refrain from swimming in lakes, rivers, and beaches.
If you, too, like many others, want to wake up ready to go every day, it is time you start considering permanent makeup techniques. Once you have made up your decision and are looking for permanent makeup near me, The Beauty Experts will serve all your needs!