The Ultimate Guide to Professional Eyelash Services: Enhancing Beauty One Lash at a Time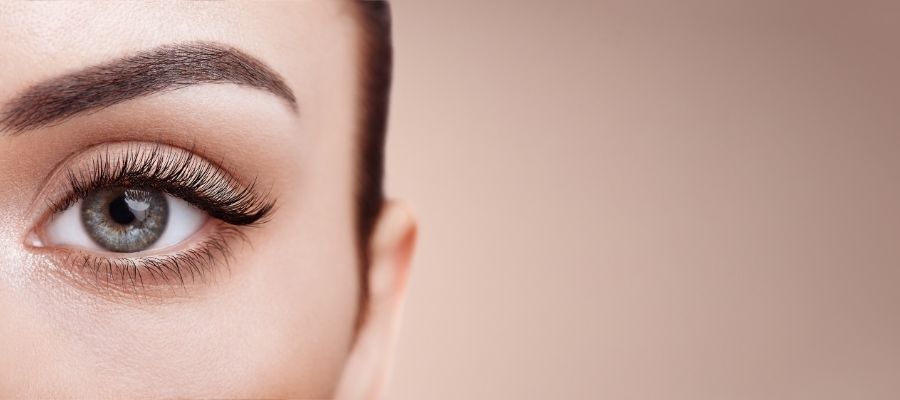 Eyelashes play a crucial role in accentuating the beauty of your eyes and enhancing your overall appearance. This has led to the growth of professional eyelash services, offering a range of options for those seeking longer, fuller, and more defined lashes. This comprehensive guide will take you through all you need to know about these specialized services.
Types of Professional Eyelash Services
When it comes to professional eyelash services, you'll come across various options. The primary ones include eyelash extensions, lash lifts, and lash tinting. Choosing these lash enhancement services often depends on your preference, lifestyle, and desired look.
Here are some Eyelash Services:
Eyelash Extensions
Semi-permanent synthetic, faux mink or silk fibers that are applied strand-by-strand to your natural lashes to enhance your natural eye. They are customized to your desired look and last up to six weeks.
Eyelash Lift or Perm
A process that curls your lash from the base to the tip so that you can see its entire length. It lasts four to six weeks and can transform your lashes in 45 minutes to one hour. It's ideal for those who don't want the maintenance or added volume of extensions
Eyelash Tinting
A service that dyes your natural lashes a darker color, usually black or brown. It lasts three to four weeks, making your lashes look more defined and dramatic without mascara.
The Process of Eyelash Services
Each lash service follows a unique process. For instance, in eyelash extensions, a trained lash technician meticulously attaches individual synthetic, silk, or mink lashes to your natural lashes. The lash lift is essentially a perm for your lashes, creating an excellent upward shape and natural curl.
Materials Used in Eyelash Services
The materials used during these procedures also vary. Eyelash extensions, for example, require high-quality lash adhesive for bonding the extension to the natural lash. Different types of lashes, such as synthetic, silk, or mink, offer unique effects.
The Pros and Cons of Different Lash Services
Each eyelash service has its own set of pros and cons. Eyelash extensions, while providing a dramatic effect, require regular fill-ins and careful aftercare. On the other hand, a lash lift offers a more natural look and requires less maintenance.
Aftercare and Maintenance Tips for Eyelash Extensions
Post-service aftercare is vital for maintaining the longevity of your lash services. This includes avoiding water and steam for the first 24 hours, not using oil-based makeup or removers, and brushing the extensions gently daily with a clean mascara wand.
The Importance of Safety and Hygiene Standards in Eyelash Services
Safety and hygiene should be a top priority in any beauty service. For lash services, this includes using hypoallergenic products, maintaining a clean workspace, and sanitizing tools and hands before each client.
Dealing with Allergies and Sensitivities in Eyelash Services
Allergic reactions to the adhesive used in eyelash services can happen. It's important to have a patch test before the treatment and communicate any discomfort during the procedure.
The Role of Certification and Training in Eyelash Services
Your lash technician should be certified to ensure the highest quality service and safety standards. Trained professionals understand the precise application techniques, hygiene standards, and ways to deal with any potential issues that may arise.
Keeping Up with the Latest Trends in Eyelash Services
Like any beauty service, lash trends evolve. Stay updated with the latest trends, including new lash styles, application techniques, and products in the market.
Eyelash Services Pricing and Packages
Pricing varies depending on the type of service, the experience of the technician, and location. Many salons offer packages or memberships for regular clients, which can be more cost-effective.
Choosing the Right Eyelash Service for Special Events
Professional eyelash services are a fantastic option for special events, including weddings, photo shoots, or graduations. Make sure to book your appointment well in advance to get your lashes looking their best on the big day.
The Science Behind Eyelash Growth
Understanding the eyelash growth cycle can help you care for your lashes and manage expectations about the longevity of the services.
The Impact of Eyelash Services on Eye Health
If performed by trained professionals, eyelash services are generally safe. However, it's essential to choose high-quality salons that prioritize hygiene and client health to prevent potential risks.
Conclusion
Professional eyelash services have come a long way and continue to evolve, providing individuals with a range of options to enhance their lashes. With the information in this guide, you can make informed decisions and get the most out of your eyelash service experience.
Related Articles:
Types of Eyelash Services
Eyelash Services for Special Events