Medical Facial vs Spa Facial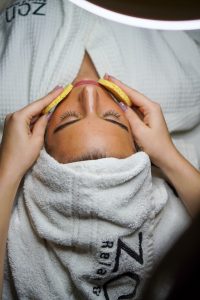 The main difference between a medical facial and a spa facial is whether the medical treatment is customized for your skin. A medical facial is tailored to the specific needs of each patient. Because it is personalized, a medical facial is best for anyone who is prone to skin irritations or has severe acne or rosacea. It is also safer after puberty. If you're unsure about which one is best for your skin type, read on to discover which one is right for you.
A medical facial is more advanced than a typical spa facial. The features of a medical facial include derma planning, a procedure to remove the outermost layer of skin. Depending on the doctor, the medical aesthetician may also use ultrasound, radio waves, or microcurrent to firm the skin. The results of a medical facial are more dramatic than those of a typical spa facial. Both types of facials are great, but a medical facial can be a better choice for people who are looking to enhance their appearance.
The difference between a medical and a spa facial comes down to the type of service you desire. A medical spa offers customized treatments designed to address your specific skin care needs. The doctor may perform a pre-treatment skin analysis to determine which medspa services and products are most effective for your skin type and needs. For example, you may have acne or sun spots, and a medical facial focuses on these concerns.
A medical facial is not as relaxing as a spa facial. These treatments use medical-grade products with a higher concentration of active ingredients. In addition, they can be more intense, giving you better results and a more noticeable difference in your skin tone and texture. A medical facial can also address specific skin concerns. For example, medical-grade chemical peels can treat acne and reduce pore size and pigmentation. This article
A medical facial is tailored to your specific needs, which is why the results are more permanent. While spa facials are a great option for relaxing on vacation or preparing for a special event, a medical facial is your best bet for a healthy complexion. Medical facials are often performed by a cosmetic doctor or dermatologist and use medical-grade products. Spa facials only use mild peeling agents, whereas a medical facial can use more potent ingredients. These facials also use advanced equipment and techniques to target your skin, including radiofrequency current and light therapy.
When deciding between a medical facial and a spa treatment, you should know that the former uses medical grade products and is therefore stronger. While it doesn't offer the same level of relaxation as a spa facial, a medical treatment will target skin insecurities and offer more intensive results. Read on to learn more. A medical facial is a better choice for treating certain skin conditions, such as acne, aging, or rosacea. Click for more info
Many medical facials are considered safe after puberty. Young people should get regular facials around the age of fourteen. These treatments can help teenagers adjust to their changing skin and help them develop good skin care habits. Always use sunscreen after a facial, regardless of age. Puberty can bring about a lot of changes to the skin, including hair growth, mood changes, and energy levels. Young people may even start exploring their sexuality and gender identity through romantic relationships.