Permanent Makeup and Eyelash Extensions: A Comprehensive Guide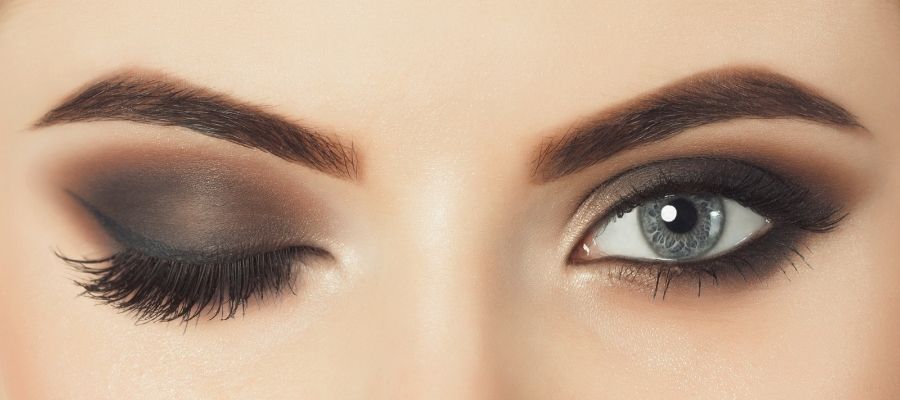 In the rapidly evolving world of beauty trends, two procedures have stood the test of time due to their ability to enhance one's appearance with long-lasting effects: Permanent Makeup and Eyelash Extensions. As semi-permanent solutions to common beauty woes, these two techniques offer both convenience and the promise of always looking your best.
Introduction to Permanent Makeup and Eyelash Extensions
Permanent makeup, also known as micro pigmentation or cosmetic tattooing, is a beauty procedure that uses tattooing techniques to enhance or replicate the appearance of traditional makeup. On the other hand, eyelash extensions involve attaching synthetic, silk, or mink lashes to your natural ones to add volume and length, creating a more dramatic effect than what mascara alone can offer.
Permanent Makeup
Permanent makeup is a cosmetic technique that involves tattooing pigments onto the skin to create a lasting effect on makeup, such as eyeliner, eyebrow shaping, lip color, etc.
Eyelash Extensions
Eyelash extensions are semi-permanent fibers that are attached to the natural eyelashes to make them look longer, fuller, and darker. They can be made of synthetic, mink, faux mink, or silk materials.
Understanding Different Types of Permanent Makeup and Eyelash Extensions
Permanent makeup comes in different forms. Eyebrow tattooing or microblading is a popular technique that fills in sparse eyebrows to provide a fuller, more defined look. Lip blushing, another commonly requested procedure, imparts a semi-permanent color to the lips, reducing the need for regular lipstick applications. Eyeliner tattooing can save precious minutes in your beauty routine and ensure your eyes are always perfectly accentuated.
When it comes to eyelash extensions, there are several types to choose from, each offering a different look. Mink lashes are known for their natural, fluttery appearance, while silk lashes provide a more dramatic effect. Synthetic lashes are the most durable, maintaining their curl and shape for longer.
The Procedures: What to Expect
Both permanent makeup and eyelash extensions should be performed by certified professionals to ensure safety and hygiene. The process of getting permanent makeup can take anywhere from 1 to 3 hours, depending on the area being treated. The technician will typically use a tattoo pen to inject pigment into the top layers of your skin.
Applying eyelash extensions is a delicate process that requires precision. Each lash extension is glued individually to a natural lash, a process that can take up to two hours for a full set.
Cost and Longevity
Permanent makeup procedures and eyelash extensions do require an initial investment, but when considering their longevity, the cost seems justified. A well-done permanent makeup procedure can last anywhere from 1 to 3 years, depending on your skin type and lifestyle. Eyelash extensions, on the other hand, can last up to 6 weeks with proper care.
Aftercare for Permanent Makeup and Eyelash Extensions
Aftercare is vital for maintaining the results of your permanent makeup or lash extensions. Keeping the treated area clean and avoiding makeup or harsh products for a few days is usually recommended. For eyelash extensions, avoid oil-based products, which can break down the glue and shorten the lifespan of your extensions.
Choosing the Right Professional
Finding a reputable professional for these procedures is crucial. Check for certifications and reviews, and don't hesitate to ask questions about their experience and the products they use. Whether it's a makeup artist for your permanent makeup or a professional lash technician for your extensions, make sure you trust them and feel comfortable in their care.
Real-Life Experiences and Case Studies
Many people have found that permanent makeup and eyelash extensions significantly improve their daily beauty routine. Not having to apply and remove makeup every day saves time and can be a relief for those with sensitive skin. Eyelash extensions add a pop to the eyes that mascara simply can't match. Before-and-after photos often speak louder than words, showcasing the transformative potential of these procedures.
Conclusion
Permanent makeup and eyelash extensions are more than just beauty trends—they're investments in your confidence and daily convenience. It's essential to consider your options carefully, ensure you're working with a skilled professional, and follow aftercare instructions to maintain your new look. By doing so, you can wake up every day with a perfectly made-up face and stunning lashes.
Incorporating these procedures into your beauty routine can provide a significant upgrade to your look, giving you the confidence to face the world every day. Always remember to do your research, seek out certified professionals, and enjoy the convenience and beauty that these long-lasting procedures can offer.
Related Articles: