Unveiling the World of the Certified Eyelash Extension Technician: Skills, Training, and Trends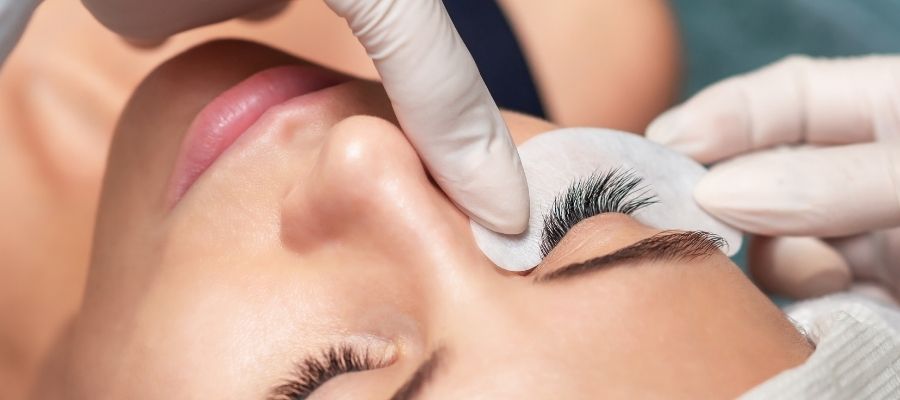 Eyelash extensions have taken the beauty industry by storm. More than just a fleeting trend, these delicate lash enhancements have become a staple in beauty routines worldwide. This surge in popularity has brought a corresponding demand for skilled professionals in this field. Enter the Certified Eyelash Extension Technician, a trained specialist equipped with the knowledge, skills, and certification to safely apply these sought-after beauty enhancements.
What is a Certified Eyelash Extension Technician?
A Certified Eyelash Extension Technician is a professional who has undergone rigorous training to acquire skills necessary for the application, maintenance, and removal of eyelash extensions. These experts understand the safety procedures involved in lash application, and how to consult with clients to deliver the best results tailored to individual preferences and needs.
Why Eyelash Extension Certification is Important
Eyelash Extension Certification serves multiple purposes:
Establishes Credibility: It assures clients that they are dealing with a professional who has acquired formal training and adheres to industry-approved standards.
Increases Knowledge and Skills: The certification courses cover essential topics like the different types of eyelash extensions, application techniques, safety procedures, client consultation, and aftercare instructions.
Opens up Career Opportunities: Being a certified technician increases employment opportunities. Many salons and spas require certification for their eyelash technicians.
Becoming a Certified Eyelash Extension Technician
The path to becoming a certified technician involves undertaking an Eyelash Extension Course from a reputable institution. These courses typically cover:
Eyelash Extension Basics
This includes learning about the different types of extensions such as mink, synthetic, and silk, and their application procedures.
Safety and Sanitation
Prospective technicians are trained in maintaining hygiene and safety in their workspaces to prevent infections and allergic reactions.
Client Consultation
Courses teach how to conduct effective consultations, address common questions, and manage client expectations.
Eyelash Extension Application Techniques
As a Certified Eyelash Extension Technician, you need to master various application techniques. The most popular are:
Classic Technique
This involves applying one extension to one natural lash. It's great for clients seeking a natural look.
Volume Technique
This technique involves attaching multiple lightweight extensions to a single natural lash, creating a fuller, more dramatic look.
The Business of Eyelash Extensions
After getting certified, technicians can explore various career paths. They can work in a salon or spa, or even start their own eyelash extension business. A successful business operation involves:
Marketing Your Services
Leverage social media platforms and websites to showcase your work and attract clients.
Keeping Up with Trends
Stay updated with the latest trends in the eyelash extension industry. Adapt and learn new techniques as they emerge.
Providing Excellent Client Service
Always strive to provide the best service to your clients. This includes advising them on aftercare and troubleshooting any issues that arise.
In summary, becoming a Certified Eyelash Extension Technician involves a mix of technical skills, customer service, and business savvy. With the proper training and dedication, it can lead to a rewarding career in the booming beauty industry.
Conclusion
Remember that getting certified is just the start. Continuing education, staying updated with industry trends, and practicing your skills are vital to succeeding in this field. By doing so, you'll help your clients feel beautiful, boost their confidence, and carve out a niche for yourself in the competitive world of beauty services.